Mhoze Chikowero
---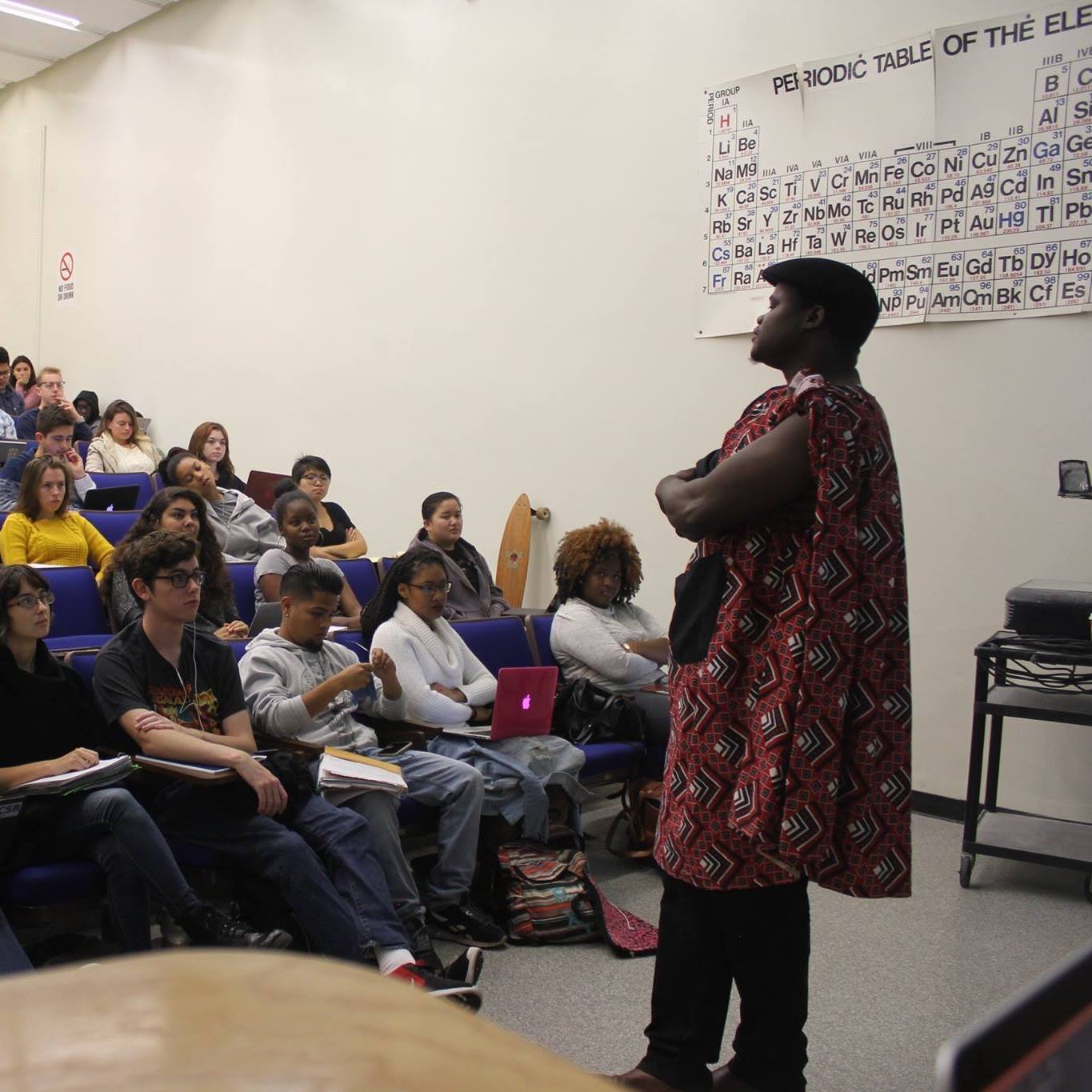 Mhoze Chikowero
Associate Professor
Ph.D., Dalhousie University, 2008
Area:
African History
Office:
HSSB 4253
Office Hours:
Friday. 10:00-12:00 noon
Email:
Chikowero History 147R 2017Chiko History 148A Winter 2017 Syllabushistory-49a-class-syllabus-fall-2016History 148B Colonial Southern Africa Spring 2016
I teach and research African cultural, social and economic histories with a specialization on Southern Africa. I particularly center African perspectives, methodologies, epistemologies and forms of selfcraft that have long been marginalized by Northern epistemologies that reify the colonial written archive as the site of knowledge and subject production. In an age of entrenched hegemonies and pathological systems of power, my teaching and writing constitute intellectual Chimurenga–African epistemic insurgency. Chimurenga scholarship means forcing the hegemonic archive to confess its mission, to reveal what it seeks to silence and, ultimately, to transcend its logics of meaning-making.
Zimbabwe
Southern Africa
Colonialism and Self-Liberation
Music and Cultural Histories
Radio and State Making
Electrification and Urban Histories
Political Economics of Beer
BOOKS
Chimurenga Afrosonic Making of Zimbabwe: The Military Entertainment Complex
Tool of Empire, Technology of Self-Liberation: Radio Broadcasting and State Making in Colonial Zambia, Zimbabwe and Malawi, 1920s-1980

Madzimambo: African Rulers, Resistance and the Political Economy of Sustainable Colonialism
BOOKS
African Music, Power and Being in Colonial Zimbabwe, Indiana University Press, 2015.
http://www.iupress.indiana.edu/product_info.php?products_id=807750
Articles, Book Chapters
"Is Propaganda Modernity? Press and Radio Broadcasting to Africans in Colonial Zambia, Zimbabwe and Malawi, 1939-1950s," Modernization as Spectacle in Africa, Stephan Miescher, Peter Bloom and Takywa Manuh (eds.), Indiana UP, 2014.
"Performing and Contesting Modernity: Zimbabwean Urban Musicians and Cultural Self-Constructions, 1930s-1950s," African Music, Performance and Identities, Tyler Fleming and Toyin Falola (eds.), Rochester University Press, 2012, pp.213-248.
"Thompson Samkange: A Patriarch of Zimbabwean Nationalism," Dictionary of African Biography, Oxford University Press, 2012.
"The Third Chimurenga: Land and Song in Zimbabwe's Ultra-Nationalist State Ideology, 2000-2007," Redemptive or Grotesque Nationalism? Rethinking Contemporary Politics in Zimbabwe, Sabelo J. Ndlovu-Gatsheni & J. Muzondidya, (Eds.) Peter Lang (AG) International, 2011, pp.291-313.
Review of Bob White's Rumba Rules: The Politics of Dance Music in Mobutu's Zaire, Canadian Journal of African Studies 44, 2, 2010.
"'Our People Father, They haven't Learned yet': Music and Postcolonial Identities in Zimbabwe, 1980-2000" Journal of Southern African Studies 34, 1, 2008, pp.145-160.
"Subalternating Currents: Electrification And Power Politics in Bulawayo, Journal of Southern African Studies, 33, 2, 2007.
"The State and Music Policy in Post-colonial Zimbabwe, 1980-2000," Muziki: Journal of Music Research in Africa 4, 1, 2007.
Undergraduate Lecture Courses and Seminars
Survey of African History to 1800: Societies, Technologies and International Relations
Survey of African History since 1800: Colonialism, Innovations and Self-Liberation
Southern African Civilizations to 1800: Zambezian State Systems
Colonial Southern Africa to Independence
African Urban History: From the Ancient City-State to the Contemporary Metropolis
African Labor History: From Ancient Economies to Colonial Political Economies
Settler Colonialism in Southern Africa: Reading the Archives
Re/membering Mandela: Research Seminar in Southern African Colonial History
Liberation Struggles in Southern Africa
Graduate Seminars
Ancient African Civilizations
Comparative Colonialism/s: Africa and Beyond
African Nationalism and Self-Liberation
Subaltern Studies: Africa and Beyond
Charles A. Ryskamp American Council of Learned Societies (ACLS) Research Fellowship, 2014-17
UCSB Faculty Senate Individual Research Award, 2014-15
ACLS Visiting Research Professor, Wits University, 2014-2015
Indiana University African Studies Research Fellowship, June 2014
UC Center for New Racial Studies, 2014-15
Regents Junior Faculty Fellowship, UCSB, 2012-13
Hellman Family Faculty Fellowship, 2011-12
IHC Time Release Fellowship, UCSB, 2010
Regents Junior Faculty Fellowship, University of California Santa Barbara, 2011
Rutgers Center for Historical Analysis (Vernacular Epistemologies Project) Postdoctoral Fellowship, Rutgers University, New Jersey, 2008
Killam Scholarship, Dalhousie University, 2003-2008
Dalhousie University Faculty of Graduate Studies Scholarship, 2007-8.
IEEE History Special Research Grant, Rutgers University, 2004.
University Book Prizes, 2000 and 2001, University of Zimbabwe
Chikowero History 147R Spring 2019Syllabus