About the Field
South Asia as a region of study spans the modern nation-states of Afghanistan, Pakistan,
India, Nepal, Sri Lanka, Bangladesh, Maldives, Bhutan, and Burma. Home to nearly 1.8 billion
people, it is the most populous geographic and cultural region in the world. South Asia is also
one of the most linguistically diverse regions in the world. With around 650 languages across
four language families (Indo-Aryan, Dravidian, Austro-Asiatic, and Tibeto-Burman), it is the site
of diverse literary and historical traditions. It has a key place in historiographical developments
in ancient, medieval, and modern periods. Substantial South Asian diasporic populations
currently reside in Europe, North America, the Caribbean, Australia, the Pacific islands, and
Africa.
The Department of History has a strong specialization in modern South Asian history
covering wide topics of social, economic, and cultural history within South Asia and the Indian
Ocean World. Faculty share historical and thematic emphases on gender, religion, class, politics,
and labor, and employ interdisciplinary methods in their research and pedagogy, drawing on
anthropology, feminist political economy, and religious studies.
The department also benefits from the expertise of faculty in the history of the British
Empire, Middle Eastern history, and African history. Faculty affiliates include South Asia
specialists in Global Studies and Religious Studies alongside scholars who regularly teach South
Asian topics in Film and Media Studies and Political Science. This makes interdisciplinary and
transnational research one of the key strengths of our department's South Asia program.
For qualification in the field of South Asian history, the Department of History offers the
following six courses which count towards requirements for South Asia examinations as either
first, second, or third field in the Ph.D. degree.
HIST 201SA: Advanced Historical Literature-South Asia
HIST 210: Topics in the History and Ethnography of Religion
HIST 282A/B: Two-quarter research seminar in Modern South Asian History
HIST 282E: Empire and Decolonization in South Asia
HIST 282G: Global South Asia
HIST 293: Space, Culture, Power
Pending faculty approval, equivalent courses may also count towards qualifications. HIST 282A
and HIST 282B are mandatory for students declaring South Asia as their first field.
Faculty

---
Professor, Department of History and Anthropology
Mary Hancock is a cultural anthropologist and historian of modern South Asia, with an interest in Tamil-speaking southern India. Her work focuses on the intersection of religion, gender and nationalism in modern South Asia, and the politics of heritage in urban South Asia.
Hancock, Mary E.. The Politics of Heritage from Madras to Chennai.
---
Assistant Professor, Department of History
Utathya Chattopadhyaya is a social and cultural historian of South Asia. He studies commodities, capital, and agrarian history. His current research explores the role of British colonialism in reshaping the agrarian frontier of eastern Bengal and the political economy of intoxicant commodities in the nineteenth and twentieth century.
---
Affiliate Faculty

---
William Elison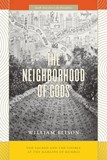 Associate Professor, Department of Religious Studies
William Elison studies the religions of South Asia and specializes in the vernacular and non-elite practices of Hinduism.
Elison, William. The Neighborhood of Gods: The Sacred and the Visible at the Margins of Mumbai.
---
Anshu Malhotra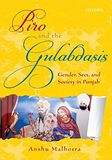 Kundan Kaur Kapany Professor of Sikh Studies, Department of Global Studies
Anshu Malhotra works on gender histories, cultural studies, autobiography studies and histories of South Asia, with a focus on Punjab and the Sikhs.
Malhotra, Anshu. Piro and the Gulabdasis: Gender, Sect, and Society in Punja.
---
South Asia specialists in related departments:

---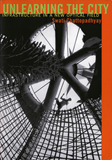 Swati Chattopadhyay
Professor, Department of Architecture
Swati Chattopadhyay is an architect and architectural historian specializing in modern architecture and urbanism, and the cultural landscape of the British Empire.
Chattopadhyay, Swati. Unlearning the City: Infrastructure in a New Optical Field.
---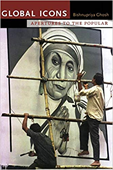 Bishnupriya Ghosh
Professor, Department of English and Global Studies
Bishnupriya Ghosh focuses on the relations between the global and the postcolonial, area studies and transnational cultural studies, and popular, mass, and elite media cultures.
Ghosh, Bishnupriya. Global Icons: Apertures to the Popular
---
Bhaskar Sarkar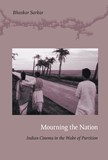 Professor, Department of Film and Media Studies
Bhaskar Sarkar's work engages with modernity and community, and imagination and participation, paying close attention to the institutions, circuits, and practices of global media assemblages. He also studies media formations that emerge between legality and illegality.
Sarkar, Bhaskar. Mourning the Nation: Indian Cinema in the Wake of Partition.
---
Barbara Holdrege
Professor, Department of Religious Studies
Barbara Holdrege works on comparative religions and specializes in South Asian and Jewish traditions. Her research focuses on historical and textual studies of Hindu and Jewish traditions and spans analytical categories such as the body, space, scripture, and ritual.
Holdrege, Barbara. Bhakti and Embodiment: Fashioning Divine Bodies and Devotional Bodies in Krsna Bhakti.
---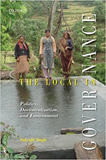 Satyajit Singh
Professor, Department of Political Science and Department of Global Studies
Satyajit Singh works on governance, public policy and institutional reforms, Indian politics, development and environmental issues.
Singh, Satyajit. The Local in Governance: Politics, Decentralization and Environment

---
Graduate Students with a research or teaching focus on South Asia:

---
Resources
Resources for Research in South Asia
Journals
Several international journals publish scholarly work on South Asia. These can be accessed through the UCSB Davidson Library website
Scholarship on South Asia is published in
Language training
Funding opportunities
Online Resources
Libraries
Archives and Databases
South Asia@UCSB
Professor Emeritus Stephen Hay
Stephen Northrup Hay's Writings on Tagore and Gandhi
Harini Alladi
The study of South Asian history at UC Santa Barbara owes its beginnings to the varied and eclectic interests of Stephen N. Hay, Emeritus Professor in the Department of History. Born in 1925, he taught at University of Chicago before joining UCSB in 1966, where he taught until retiring in 1990. He devoted the earlier part of his career to the study of Islam, later shifting his focus to the study of India. His key contributions include Sources of Indian Tradition Volume 2 (co-compiler, 1958), Southeast Asian History: A Bibliographic Guide (co-editor 1962), Dialogue Between a Theist and an Idolater (Brahma-puttalik sanavad) (editor, 1964), and Asian Ideas of East and West: Tagore and His Critics in Japan, China, and India (1970).
Hay's interest in South Asia, religion, intellectual history, and human psychology all come together in his writings on two key figures in modern South Asian history – Rabindranath Tagore and M K Gandhi. In his essay, "Rabindranath Tagore in America," (1962) Hay analyses the various motivations for Tagore's repeated visits to pre-war and interwar USA, and the impact of his lectures and writings on his audiences there. Tagore visited the US five times, in 1912-13, 1916-17, 1920-21, 1929 and 1930. Hay begins by drawing out the cultural and intellectual milieu of the young poet and philosopher in 19th century Bengal. There, Tagore, who received an English education, was also influenced by different Hindu reformist ideas.  It is to this combination of influences that Hay attributes Tagore's concept of "a spiritual East standing aloof from, and undefiled by, a materialistic West."[1] Tagore sought to preach universal cooperation by bringing about a merger of the two. At the start of his relationship with the US, he saw it as especially fertile ground in which to plant his idea of a universal civilization that that merged the spiritually advanced East with the material advanced West as he felt that the US was untouched by the 'cult of nationalism.'[2] Many in the US were receptive to his idea of one spiritually united civilization. Hay's writing opens a window into not only Tagore's worldview but also the intellectual and political environment in the US at the time. This project expanded in scope, and eventually resulted in the publication of Asian Ideas of East and West (1970) that earned high praise for the sheer scale of the project – requiring knowledge of Mandarin, Japanese, Bengali, and Gujarati, as well as for being a sophisticated history of three different intellectual traditions. One of the few criticisms of the work at the time was that Hay had overstated the influence on Jainism on Gandhian thought which Hay later justified with his next book Jain Influences in Gandhi's Early Thought (1971).[3]
Hay's deep psychological analysis is evident in his writings on Gandhi. In an article on Gandhi's first five years – published as a result of a conference at UCSB where Erik Erikson was one of the presenters – Hay writes of Gandhi's closeness to his mother and her influence on his political style.[4] Her views on selfless service, Hay argued, were imbued into Gandhi's politics later in life.[5] In a later article, Hay identified Gandhi's adolescence as his most challenging as well ego-boosting years. It was in these years that Gandhi rose in importance in the household, especially in the eyes of his once fiery and domineering father, and was chosen by him as the only son capable of carrying forward the family honour.[6]
Hay's easy, lucid writing is a delight to read. His comments in the footnotes demonstrate the depth of his knowledge of Jain and Hindu scriptures and his attention to linguistic nuances in translation from Gujarati and Bengali. His own works on Gandhi and Tagore also give us a view of India as seen from the United States at the in the 1960s and 70s. Despite the Cold War, Hay's reflections on Tagore's legacy in the United States were quite optimistic. Writing in 1962, Hay saw the United States provide technical assistance and economic aid to India, and the growing interest and popularity of Indian spirituality in the US. To him, this was a step towards the realisation of one part of Tagore's vision – of mutual cooperation between India and the US, if not universal cooperation.
Curiosity about "Eastern spirituality" rose in the 19th century in the US. In the 1960s, different strands of Hinduism and New Age religions rapidly gained visibility through hippie counterculture and the 1968 Summer of Love. Given its spiritual framework, Gandhian politics drew much attention and fascination from scholars in the United States. Travelling in the US in the 1960s, R.K. Narayan attests to this trend – in the autobiographical Dateless Diary, he writes with some amusement about how frequently he was asked by academics and movie producers to discuss Gandhi, Nehru, the Indian caste system, and Hindu-Muslim relations in India. Within such an environment, Hay's focus on Tagore and Gandhi brought deep scholarly thought and engaged attention to Indian political philosophy.
Hay's most critical contribution to teaching South Asian history is arguably his contribution to the compilation of Sources of Indian Tradition, a volume which has provided primary sources translated from multiple South Asian languages to students in the U.S. and outside South Asia for several decades now. Professor Stephen N Hay's papers, notes and manuscripts are available in Special Collections at the UC Santa Barbara Davidson Library.
 Bibliography
Dalton, Dennis. Review of Review of Asian Ideas of East and West: Tagore and His Critics in Japan, China, and India, by Stephen N. Hay. The Journal of Asian Studies 30, no. 1 (1970): 209–11. https://doi.org/10.2307/2942775.
Hay, Stephen. "Between Two Worlds: Gandhi's First Impressions of British Culture." Modern Asian Studies 3, no. 4 (1969): 305–19. https://www.jstor.org/stable/311929.
Hay, Stephen N.. "Digging Up Gandhi's Psychological Roots." Biography 6, no. 3 (1983): 209–19. https://www.jstor.org/stable/23539185.
Hay, Stephen N. Asian Ideas of East and West: Tagore and His Critics in Japan, China, and India. Harvard University Press, 1970.
Hay, Stephen N. Jain Influences on Gandhi's Early Thought: Between Two Worlds: Gandhi's First Impressions of British Culture : Ethical Politics: Gandhi's Meaning for Our Time. Center for South and Southeast Asia Studies, Institute of International Studies, 1971.
Hay, Stephen N.. "Rabindranath Tagore in America." American Quarterly 14, no. 3 (1962): 439–63. https://doi.org/10.2307/2710456.
Jeffrey B Russell. "In Memoriam: Stephen Northrup Hay." Accessed September 26, 2020. https://senate.universityofcalifornia.edu/_files/inmemoriam/html/StephenNorthrupHay.htm.
Footnotes
[1]. Stephen N. Hay, Asian Ideas of East and West: Tagore and His Critics in Japan, China, and India (Harvard University Press, 1970), P. 7.
[2] Stephen N. Hay, "Rabindranath Tagore in America," American Quarterly 14, no. 3 (1962): 439–63, https://doi.org/10.2307/2710456, p. 446.
[3] Dennis Dalton, review of Review of Asian Ideas of East and West: Tagore and His Critics in Japan, China, and India, by Stephen N. Hay, The Journal of Asian Studies 30, no. 1 (1970): 209–11, https://doi.org/10.2307/2942775, p.211.
[4] Published in the book Encounter with Erikson : historical interpretation and religious biography in 1972
[5] Stephen Hay, "Digging Up Gandhi's Psychological Roots," Biography 6, no. 3 (1983): 209–19, https://www.jstor.org/stable/23539185,p.211.
[6] Hay, "Digging Up Gandhi's Psychological Roots.", p. 214.