Click HERE for information on the new application process for the minor in Poverty, Inequality, and Social Justice. 
Welcome to the Department of History Undergraduate Academic Advising Page! On this page you will find information about all of our major and minor requirements, FAQs, registration tips, reminders, and so much more.
History Department Advising
The history department undergraduate advising office is currently available via email, phone, or Zoom, as well as in person. Please review the resources on this page thoroughly to see if your questions are answered before contacting the undergraduate advisor or setting up an appointment. If you need any of the following, please send the advisor an email:
Help determining your remaining requirements for your History department major or minor (or help choosing classes)
An advisor's signature on an EAP or other coursework-planning form
Help declaring a History Department major or minor
An answer to any question that can be addressed via email
If your issue is more complex, and you need to meet with the undergraduate advisor, please schedule an appointment or attend office hours.
GE and University Requirement Advising
Have questions about your GE, unit, GPA, or residency requirements? You can reach out to the College of Letters and Science Advisors or the Transfer Center Advisors for help. It is crucial to remember that you have requirements to fulfill outside of your major, and that you should be regularly checking in with both your major and college advisors to stay on track!
Major and Minor Frequently Asked Questions
Have a specific question about your history department major or minor requirements? It may be answered on one of our FAQ pages below!
Changing Your Major or Declaring a Minor
Looking to change your major to History, Medieval Studies or History of Public Policy and Law, add it as a double major, or declare a History Department minor? Click HERE for step-by-step instructions on how to do so. 
Major and GE Progress Checks
Click HERE  to learn how you can use your progress check to keep track of your Major, GE, and University requirements. This page also contains the answers to some frequently asked questions surrounding progress checks for history and history of public policy and law major. 
Undergraduate Petitions
Looking for information on how to petition classes for major credit, or how to fill out your progress check as a History of Public Policy and Law major? Click HERE.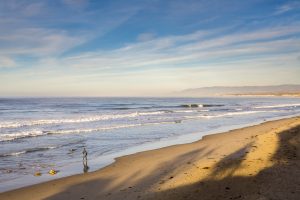 Registration Tips and Reminders
Click HERE to learn valuable tips and reminders when registering for courses each quarter. 
Transfer Student Resources
Looking for resources and FAQs geared specifically towards transfer students? Click HERE!
Senior Thesis Seminars
Interested in completing a senior thesis for your major? Click HERE to learn more about our History 194AH/BH honors thesis program, and HERE to learn more about the History 195IA/IB History of Public Policy and Law thesis program!
Independent Study
Looking for more information on the independent study courses we offer? Click HERE.