Modern Europe
General Information / About the Field:
The UCSB program in Modern European History offers a comprehensive range of courses from the eighteenth century to the present. Coverage includes major national histories – Britain and its Empire, France, Germany, and Russia/Soviet Union – and thematic courses with strong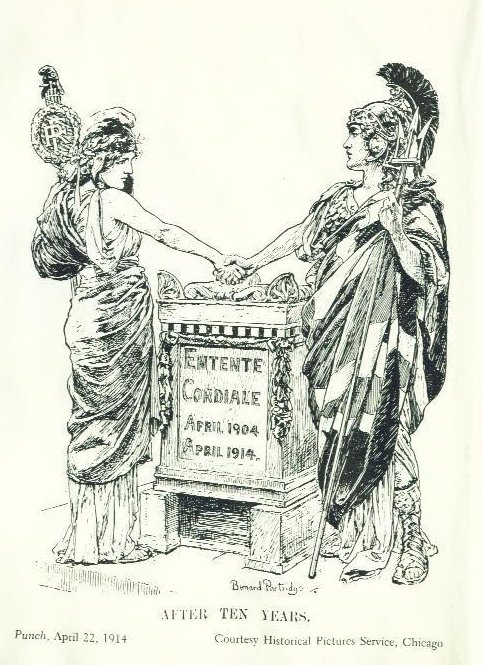 comparative, transnational and cultural dimensions. UCSB's Modern Europe program blends political, cultural, social, diplomatic and economic approaches. Our emphases include the history of radical movements of the left and right (the Russian Revolution, Fascism/Nazism, genocide and the Holocaust), public memory, gender studies, urban history, consumer culture, food studies and the global history of capitalism. We also have a focus on empire, race and nation, and the history of the Cold War.
The Modern Europe graduate program provides an integrated combination of reading and research seminars and preparation for university teaching. Our program keeps specific requirements to a minimum in order to allow students maximum flexibility in designing (in consultation with their advisors) the course of study that best suits their needs and interests. Particular emphasis is given to making theoretical and comparative connections with other fields of history. Modern Europe faculty are core members of thematic clusters in women, gender and sexuality studies, labor, capitalism and political economy, Borderlands and Empire, the history of the Cold War, history of science and technology, and Jewish Studies. Members are also affiliated with Feminist Studies, Center for Middle Eastern Studies, Global Studies, English, Cold War Studies, Public History, the Southern California Russian History Program, and Environmental Studies.
Core Courses / Requirements:
All graduate students with a dissertation field in Modern Europe take Hist 200E, a reading seminar that surveys key historiographical debates in modern European history, as well as a selection of specialized reading and research seminars, and independent studies.
Recent Specialized Reading Courses in the Field:
201E: The Making and Unmaking of Class in Victorian Britain
201E: The British World: Nation, Empire and the History of Globalization
201E: Commodities, Objects and other Things: Victorian Material Culture
201E: Empires, Nations and Identities: Readings in 20th Century British History
201E: Gender, Politics and the State in Europe, 1870-1970
201E: Empire and Nation in Russian and Soviet History.
201E: Ethnic and Racial Mixing in the Modern World
Recent Publications
The following faculty are in this field:
Faculty
Affiliated
Emeriti
Alumni
Dimitri Akulov
Megan Barber
Justin Bengry
Sandra Dawson
Brian Ernst
Mira Sczygiol Foster
Alan Mason
Jean Smith
Tara Tubb
The following courses are in this field
History 200E Historical Literature: Europe
History 201E Advanced Historical Literature: Europe
History 223A Seminar in Modern European History
History 233A Seminar in Modern German History
History 233B Seminar in Modern German History
History 235A Seminar in Russian History
History 235B Seminar in Russian History
History 290 US-Soviet Relations in the Cold War
History 290B US-Soviet Relations in the Cold War