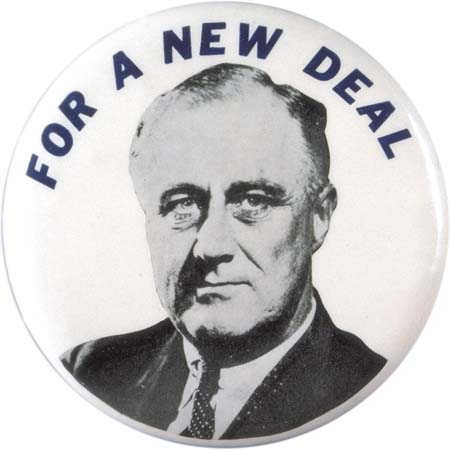 "In the 1940s the United States seemed to be on the cusp of adopting an economy that looked a lot like those found today in Northern Europe and Scandinavia. It was a collaboration of labor, business and government, and it had its roots in the New Deal, President Franklin D. Roosevelt's expansive set of programs designed to pull the country out of the Great Depression.
By the 1950s, however, progressive dreams of a social democratic state had been stymied and, nearly 30 years later, many pronounced the New Deal dead with the election of Ronald Reagan as president.
The arc of the New Deal's life and its influence on the United States and the world will be re-examined in a three-day conference, "Beyond the New Deal Order," Sept. 24-26 at UC Santa Barbara. Hosted by UCSB's Center for the Study of Work, Labor, and Democracy, the conference is also supported by universities in France and Great Britain.
"From the viewpoint of historians, indeed, of the politically aware public during almost any campaign season, the meaning and legacy of the New Deal stands at the heart of many of the most important questions that illuminate American society and politics during the last hundred years," said Nelson Lichtenstein, professor of history and director of the center."
To read more of this article, please visit the following URL: http://www.news.ucsb.edu/2015/015892/new-deal-new-look#sthash.K7fwwpZy.dpuf
To view the conference's event page, please visit the following URL: https://www.history.ucsb.edu/events/beyond-the-new-deal-order-conference