Sarah Case and Norah Kassner have curated a UCSB Library exhibition about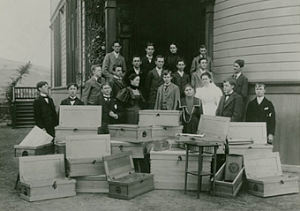 UCSB forerunner Anna Blake Normal School, which runs until Dec. 20, 2018. See this Aug. 7 UCSB Current news item by Shelly Leachman for more information.
As a bonus see also this Feb. 2018 H-Net review of Case's new book, Leaders of Their Race: Educating Black and White Women in the New South (2017) by Hilary Green. Available at amazon.com.