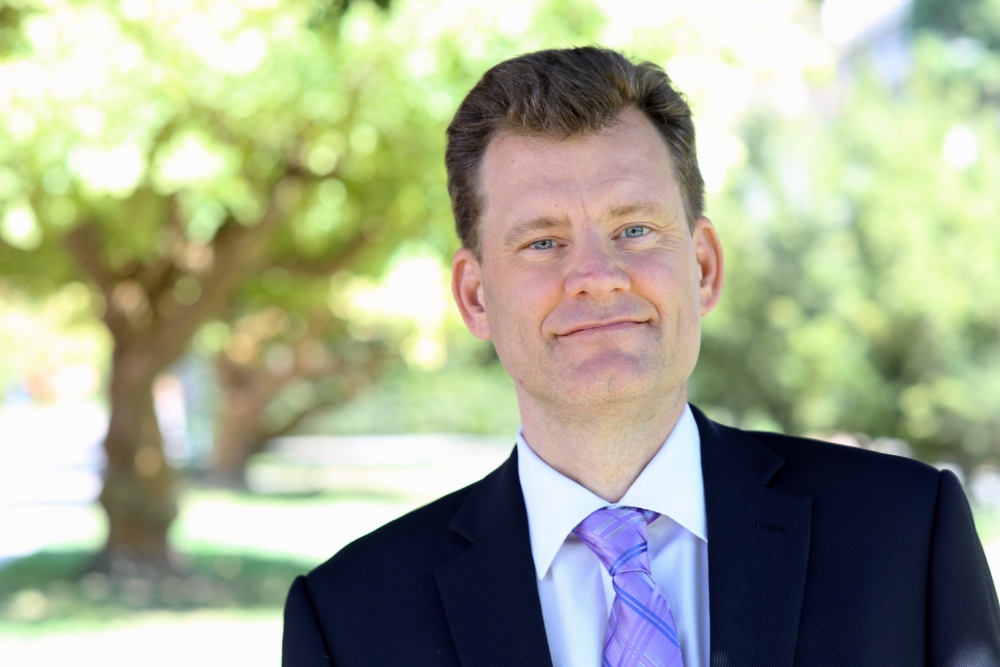 Professor John Majewski (19th century American History) has been appointed as Dean of Humanities and Fine Arts here at UCSB! The following is the message Chancellor Henry T. Yang sent out to the campus community earlier today:
Dear Members of our Campus Community,

It is my great pleasure to announce the appointment of Professor John Majewski as Dean of Humanities and Fine Arts, effective May 9, 2016.

We are grateful to our search advisory committee, initially chaired by Professor Susan Derwin and subsequently chaired by Dean Carl Gutiérrez-Jones, for conducting a rigorous national search for this important position. The members of the committee are listed below. We would also like to thank our Executive Vice Chancellor, Executive Dean of the College of Letters & Science, Academic Senate, and all of the members of our campus community who provided important consultation, input, and advice throughout this search process.

Professor Majewski has held the position of Interim Dean of Humanities and Fine Arts since the fall of 2014, previously serving as Associate Dean of Humanities and Fine Arts. He first joined the faculty of our Department of History in 1995. Since then, he has held a number of leadership posts, including Chair of the History Department from 2009 to 2012. He served on our Program Review Panel for five years, including three years as chair or co-chair, as well as the L&S Faculty Executive Committee and the Committee on Research.

Dr. Majewski has a doctorate from UCLA, where he won the Nevins Prize for the best dissertation in North American economic history awarded by the Economic History Association. He previously received an M.Sc. degree from the London School of Economics. The author of A House Dividing: Economic Development in Pennsylvania and Virginia Before the Civil War and Modernizing a Slave Economy: The Economic Imagination of the Confederate Nation, as well as numerous articles, reviews, and book chapters, Dr. Majewski's areas of specialization include United States history; American economic, social, and legal history; Southern history; and the United States Civil War.

Among Dr. Majewski's honors and awards are a Howard Foundation Mid-Career Fellowship, the Hubbell Prize for an article on Civil War History, the Vernon Carstensen Memorial Award, and an Andrew Mellon Research Fellowship from the Virginia Historical Society. He also won the Academic Senate Distinguished Teaching Award in 2003.

We are grateful to Dr. Majewski for his outstanding work as Interim Dean. He brings this first-hand experience as well as two decades of scholarship, leadership, and service to his position as Dean. Please join us in extending our warmest congratulations and welcome to John in this important new leadership role.

Sincerely,
Henry T. Yang
Chancellor
Congratulations Professor Majewski!