Salim Yaqub
---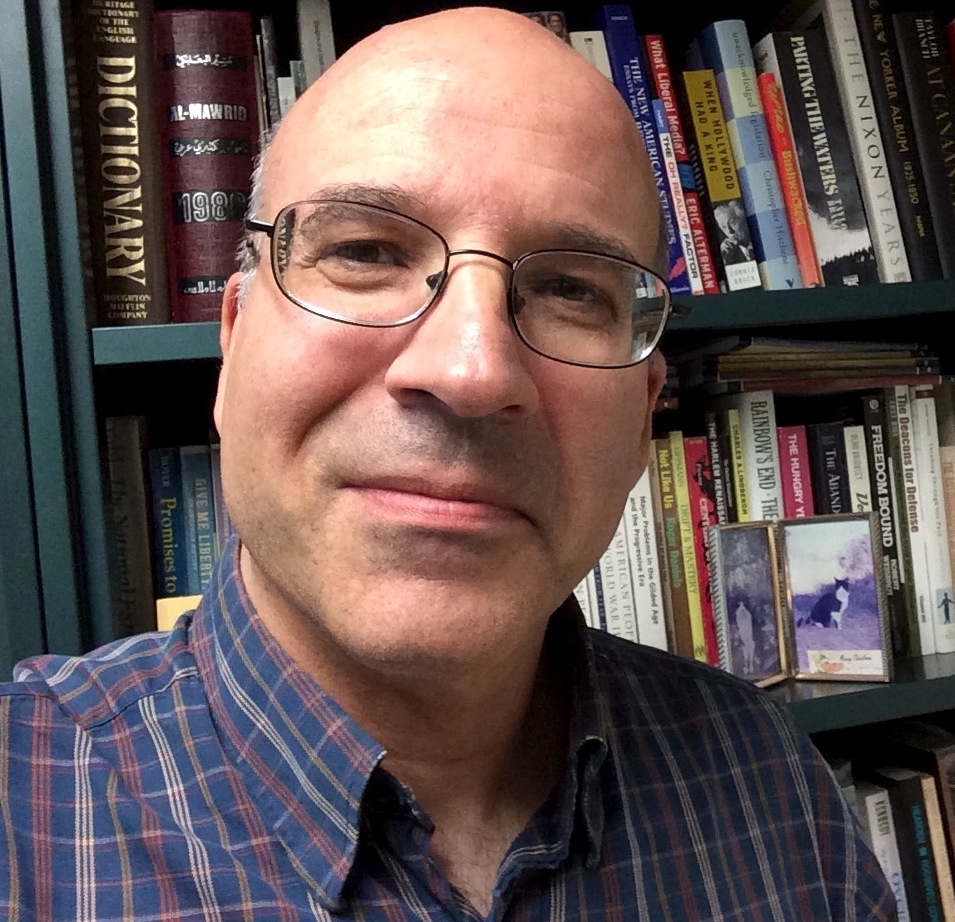 Salim Yaqub
Professor
Ph.D., Yale University, 1999
Area:
History of U.S. Foreign Relations
Office:
HSSB 4258
Office Hours:
Wednesday, 1:30 pm–3:30 pm
Quarter: ongoing
Email:
I specialize in the history of U.S. foreign relations, with a particular focus on U.S. involvement in the Middle East in the postwar era. In both my teaching and my scholarship, I work to integrate the study of official diplomacy with a concern for broader societal dynamics. I am especially interested in the influence of popular culture on foreign policy, and vice versa.
In addition to teaching history courses, I direct UCSB's Center for Cold War Studies and International History.
Books
Containing Arab Nationalism: The Eisenhower Doctrine and the Middle East, University of North Carolina Press, 2004
Imperfect Strangers: Americans, Arabs, and U.S.–Middle East Relations in the 1970s, Cornell University Press, 2016
Winds of Hope, Storms of Discord: The United States since 1945, Cambridge University Press, 2023
Articles
"The United States and the Persian Gulf: 1941 to the Present," Charles Glaser and Rosemarie Kelanic, eds., Crude Strategy: Rethinking the U.S. Military Commitment to Defend Persian Gulf Oil, Georgetown University Press, 2016
"'Our Declaration of Independence': African Americans, Arab Americans, and the Arab-Israeli Conflict, 1967–1979," Mashriq & Mahjar 3:1, 2015
"The Cold War and the Middle East," Robert McMahon, ed., The Cold War in the Third World, Oxford University Press, 2013
"The Cold War in the Middle East," Richard Immerman an Petra Goedde, eds., The Oxford Handbook of the Cold War, Oxford University Press, 2013
"The Weight of Conquest: Henry Kissinger and the Arab-Israeli Conflict," Fredrik Logevall and Andrew Preston, eds., Nixon in the World: American Foreign Relations, 1969-1977, Oxford University Press, 2008
"The Politics of Stalemate: The Nixon Administration and the Arab-Israeli Conflict, 1969-1973," Nigel John Ashton, ed., The Cold War in the Middle East: Regional Conflict and the Superpowers, 1967-1973, Routledge, 2007
"The United States and the Arab-Israeli Conflict," OAH Magazine of History 20:3 (May 2006)
"No War, No Peace: Egypt and the Arab-Israeli Conflict, 1952-1973," Zeitgeschichte (Austria) 31:2 (March/April 2004)
"Imperious Doctrines: U.S.-Arab Relations from Dwight D. Eisenhower to George W. Bush," Diplomatic History 26:4 (Fall 2002)
Distinguished Teaching Award, Academic Senate, University of California, Santa Barbara, April 2016
Council on Research and Instructional Resources Research Grant, University of California, Santa Barbara, June 2010
Woodrow Wilson International Center for Scholars, Fellowship, 2007-2008
Smith Richardson Foundation Fellowship, July 2004-June 2005
Social Sciences Divisional Research Committee Research Grant, University of Chicago, May 2003
John Addison Porter Dissertation Prize, Yale University, May 2000
George Washington Egleston Dissertation Prize, Yale University, May 2000
Yale Center for International and Area Studies Research Grant, Summer 1998
Mellon Foundation Dissertation Writing Fellowship, 1997-1998
Yale Center for International and Area Studies Research Grant, Summer 1997
John F. Enders Research Grant, Summer 1997
Falk Fellowship in History, Yale University, 1993-1997