Nyasha Mboti, "Closing the Loophole: Apartheid Studies"
December 10, 2020 @ 9:30 am
Free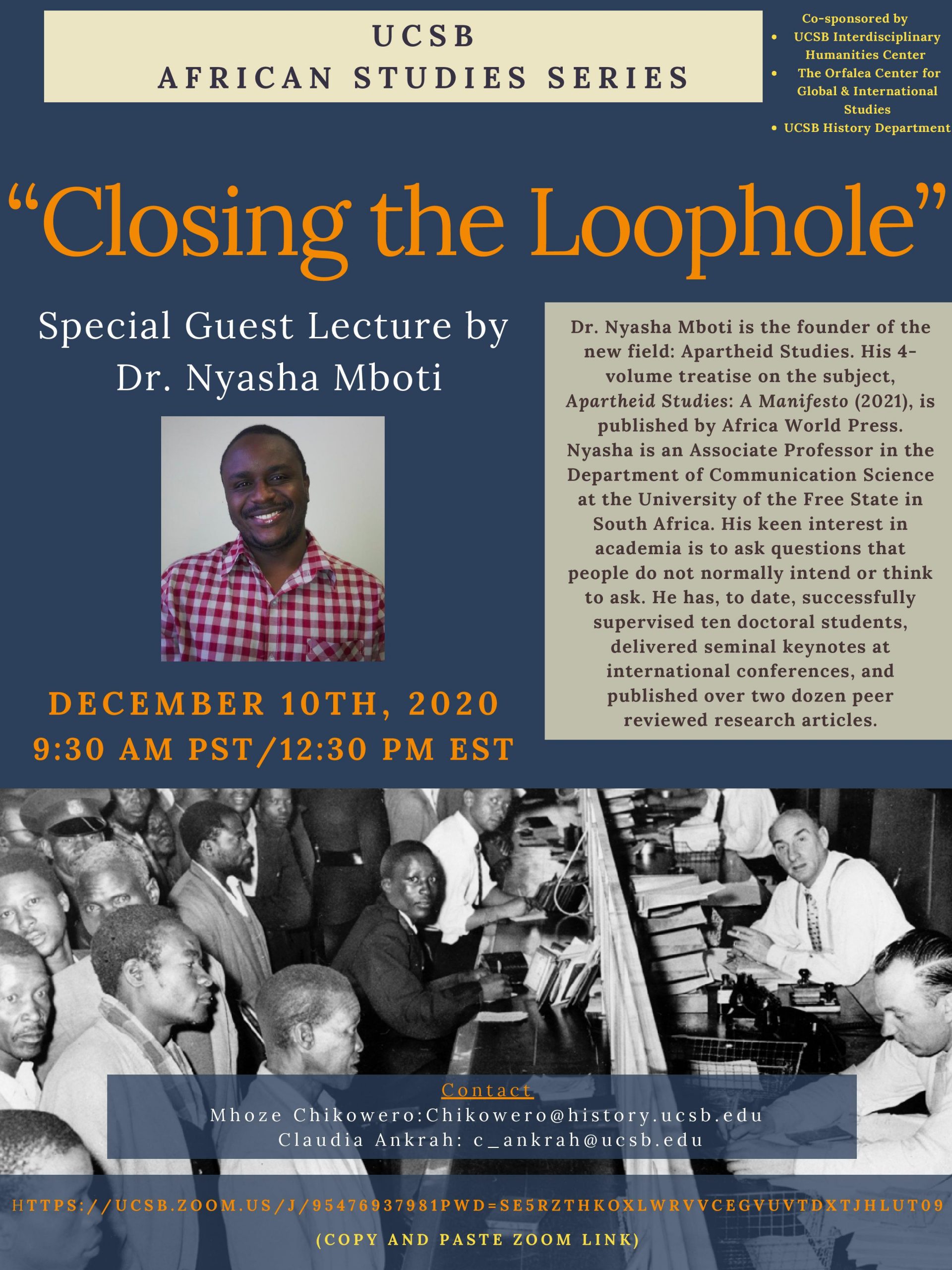 Professor
Mhoze Chikowero
invites all to attend a special guest lecture by Dr. Nyashi Mboti as part of UCSB's African Studies Series. Dr. Mboti will discuss the new field he founded: Apartheid Studies. He will introduce his forthcoming 4-volume treatise on the subject, 
Apartheid Studies: A Manifesto
, which will change how we think about enslavement, colonialism, neocolonialism, impoverishment, and the exploitation and carnage of humans that has defined global history for at least half a millennium.
Dr. Mboti is an Associate Professor in the Department of Communication Science at the
University of the Free State
in South Africa. His keen interest in academia is to ask questions that people do not normally intend or think to ask. He has, to date, successfully supervised ten doctoral students,
delivered seminal keynotes at international conferences, and published over two dozen peer reviewed research articles.