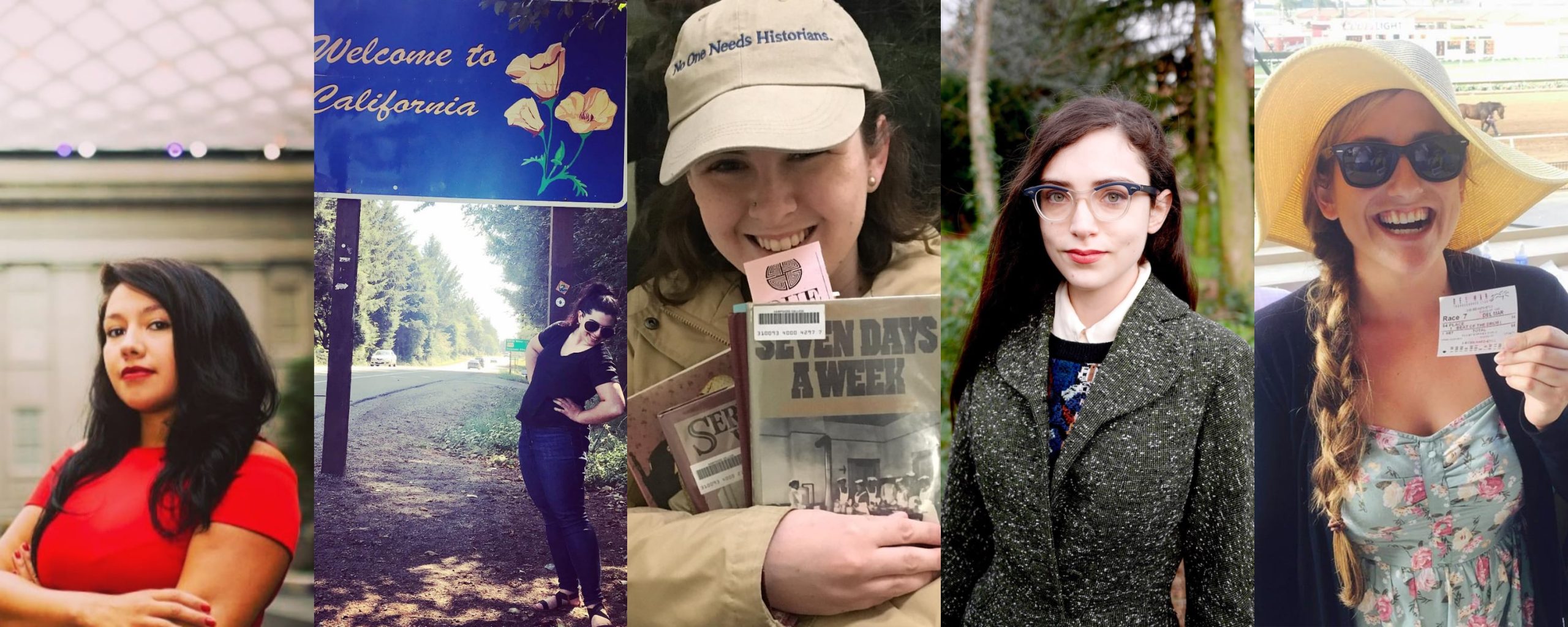 We are pleased to announce that five students have been awarded Steve and Barbara Mendell Graduate Fellowships in Cultural Literacy from UCSB's Walter H. Capps Center for the 2021-2022 academic year.
Amy Fallas is working on a dissertation that examines how a network of philanthropic societies socially engineered inter-religious partnership and became a pillar of Egypt's landscape during the late nineteenth and early twentieth century. The MendellGraduate Fellowship in Cultural Literacy will support her archival research in the United States and United Kingdom between July-October 2021.
Janna Haider and Emma John are co-authoring a project investigating how and why the Daughters of the American Revolution (DAR) inserted themselves into conversations about federal immigration policy. In 1919, the DAR testified to the US House of Representatives about running programs intended to educate immigrant women on the proper way to be American domestic servants. This extension of the cult of domesticity brought a furtherance of white supremacy through the so-called Americanization of immigrant women. The Mendell Fellowship will support their research trip to Washington, DC to consult collections at the National Archives and Records Administration Facilities and the DAR headquarters.
Nicole de Silva will use funds from the Mendell Fellowship to conduct research in European archives for her dissertation project, "From Homemaking to Peacemaking: Women's International Organizing and the Practice of Consumer Diplomacy 1919-1945." The project traces intellectual and social networks of U.S. women and their European and East Asian allies who sought to organize household consumers into movements that they believed could improve chances for international peace. Mendell funds will be instrumental in helping de Silva to explore transnational angles of this story.
Julie Johnson's dissertation project, "Commodifying Contraception: A Political Economy of Sex in Interwar Britain," examines the social life of the cervical cap contraceptive as a commodity, tracing its movement and meanings throughout Britain and its empire between 1918 and 1939. Through commercialization in the medical marketplace, the cervical cap absorbed competing visions of race, civic belonging, reproductive fitness, sexuality, and family in a moment of heightened economic and imperial anxiety. The Mendell Fellowship will support her archival research in London and Edinburgh, as well as the development of a public history website mapping ongoing obstacles to contraception and reproductive health care that women continue to experience across the globe.