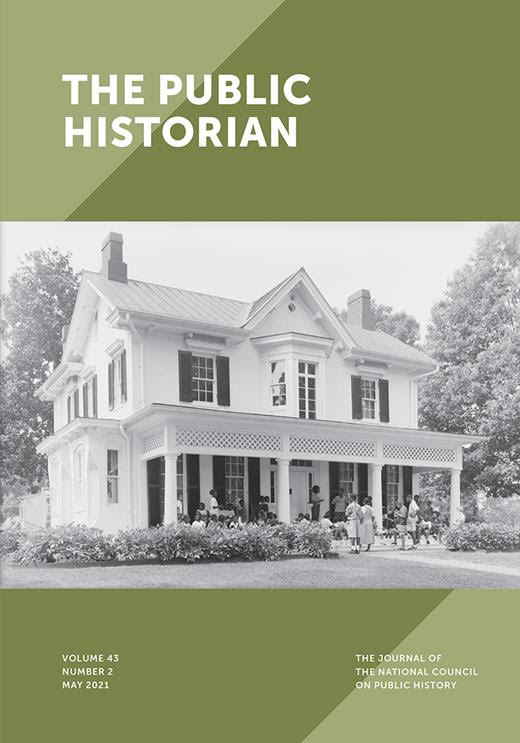 The May 2021 issue of the academic journal The Public Historian has been published and can be viewed here.
Since 1978, The Public Historian has made its mark as the definitive voice of the public history profession, providing historians with the latest scholarship and applications from the field.
The Public Historian publishes the results of scholarly research and case studies and addresses the broad substantive and theoretical issues in the field. Areas of public history covered in the journal include public policy and policy analysis; federal, state, and local history; historic preservation; oral history; museum and historical administration; documentation and information services; corporate biography; exhibition, interpretation, and public engagement, and public history education. In addition, the journal publishes reviews of exhibits, historical films, media productions, videos, and digital projects.
The Public Historian is sponsored by the National Council on Public History and the University of California, Santa Barbara with the support of Rutgers University–Camden.