In memoriam: Alan Vu
March 1989-February 9, 2018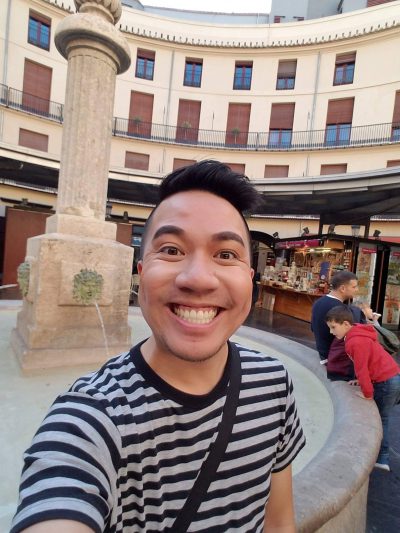 Alan during his first trip to Spain.
The History Department faculty and students, along with the staff of HASC, and numerous colleagues from around UCSB, mourn the tragic, untimely death of Alan Vu, our beloved undergraduate advisor. Alan brought sunshine wherever he went, was a major problem solver, and always went the extra mile for students and faculty alike. If there is any consolation in this terrible loss, it is in learning how many of us shared a deep affection for Alan. Alan is survived by his partner, Thomas Franke, by his mother, Dao Vu, and by two brothers, Nick and Bryant.
---