Alexandra&nbspBirch
---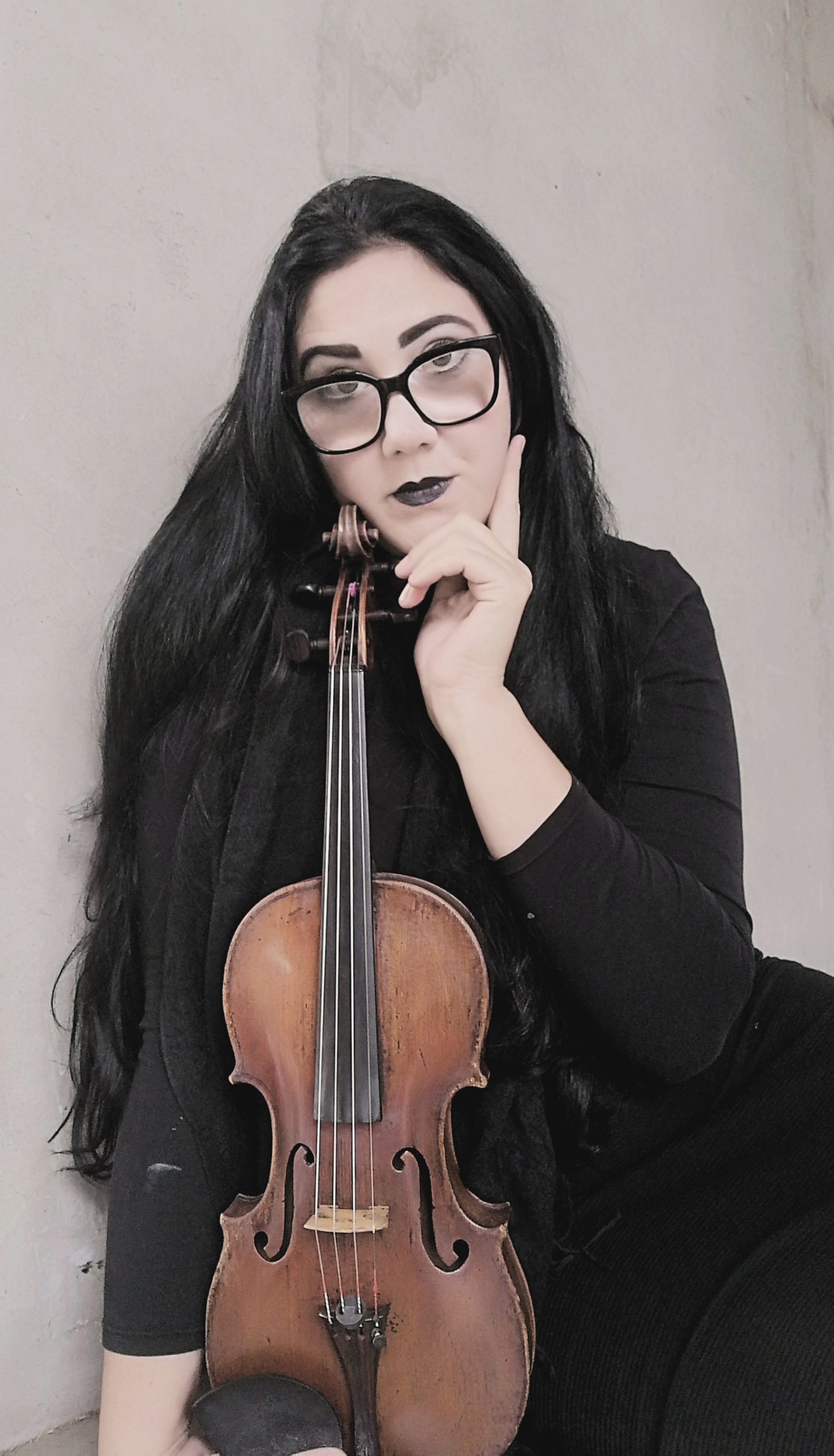 Alexandra&nbspBirch
Graduate Student
DMA, MM, BMus in Violin Performance
Area:
USSR, Modern Russia, Music, Memory, Public Humanities, Genocide Studies, Central Asia, Siberia
Office Hours:
M/W noon-1p or by appointment
Quarter: Fall 2022
Email:
Dr. Alexandra Birch has a diverse career as a violinist and scholar. She has toured extensively in the USA, Asia, Russia, and Europe in over 20 countries including performances in Carnegie Hall, the Bolshoi Theatre, and is a prizewinner in numerous national and international competitions.  Dr. Birch holds a BMus, MMus, and DMA from Arizona State University where she was a student of Katherine McLin and is presently a PhD student in History at UC Santa Barbara working with Adrienne Edgar.
Dr. Birch's research focuses on recovered music and the arts under duress.  As an Alexander Grass Memorial Fellow (postdoc) at the US Holocaust Memorial Museum, she released
Soviet Memories 
(2019) and
Musical Stolpersteine 
(2020) and later,
Vnye
(2021) for the 30 year collapse of the USSR. Her 2022-23 season includes the premiere of Vsevolod Zaderatsky's Violin Concerto – a Ukrainian composer interned in Magadan. Her performances and albums feature recovered scores from her research in international archives alongside major classical sonatas. She has held research fellowships through the Wilson Center, the Auschwitz Jewish Center, NEH/Kean University, Title VIII/The Melikian Center, and the Bergen Belsen Memorial. Her upcoming monograph (University of Toronto Press)
Hitler's Goetterdaemmerung: Music and The Orchestration of War and Genocide in Europe
examines Wagnerian myth and music as central elements of Nazi statecraft and genocide. 
Birch, Alexandra. Hitler's Goetterdaemmerung: Music and the Orchestration of War and Genocide in Europe. Toronto: University of Toronto Press, under contract. 
Birch, Alexandra. "Score Review: Kompozitor's Critical Editions of Alfred Schnittke's works for the Violin." Tempo, Fall 2022.
Birch, Alexandra. "They were drinking, singing, and shooting: Music and The Holocaust in the USSR," in The Journal of Perpetrator Studies, Volume 4, Issue 1, https://jpr.winchesteruniversitypress.org/8/volume/4/issue/1/.  
Birch, Alexandra. "Victor Ullmann Before Theresienstadt: Musical Commemoration." In Microhistorical Perspectives of the Holocaust. Eds. Hannah Wilson and Christian Walke. Berlin: de Gruyter, 2022.
Birch, Alexandra. Vnye: Music for Solo Violin. Firebird Records, 0003, 2021, CD.
Birch, Alexandra. "From 'Tsar Ducks' to Kashchei the Deathless: Anti-Corruption Symbols in Russia Today," NYU Jordan Center, All the Russias blog, https://jordanrussiacenter.org/news/from-tsar-ducks-to-heartless-emperors-symbols-of-anti-corruption-in-russia-today/#.Yebyi_7MLIX.
Birch, Alexandra and Neilson Chen. Musical Stolpersteine. Firebird Records 0002, 2020, CD.
Birch, Alexandra and Dani Shraibman. Soviet Memories. Firebird Records 0001, 2019, CD.
Birch, Alexandra. "Balancing Mathematics and Virtuosity: A Performer's Guide to Sofia Gubaidulina's Dancer on a Tightrope". (DMA Diss: Arizona State University, 2017).
Birch, Alexandra. "Music's Link to Memory" in Reflections: The Auschwitz Jewish Center Journal, 2016. 7-10.