Luke Roberts
---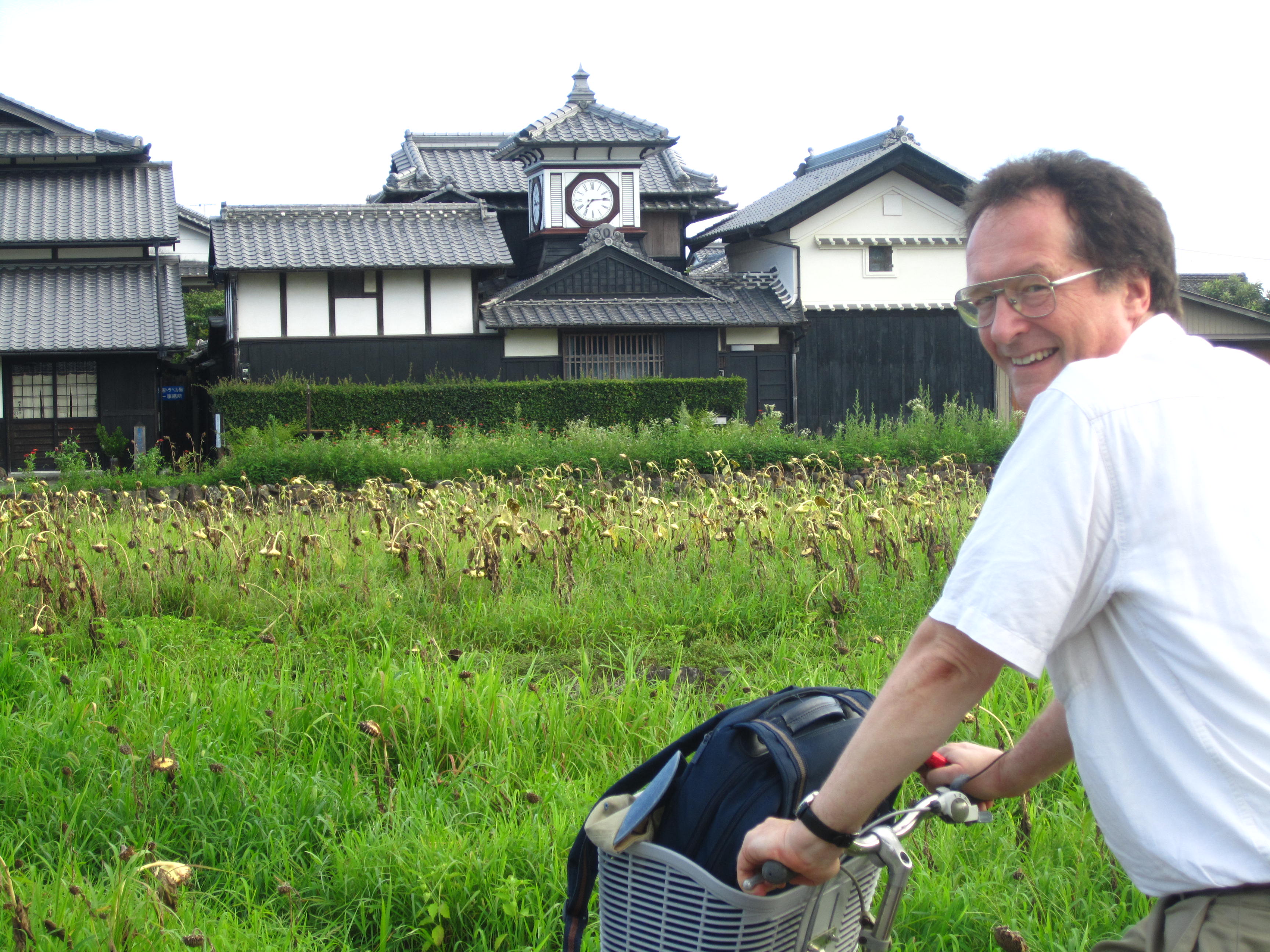 Luke Roberts
Professor
Ph.D., Princeton University, 1991
Area:
Japanese History
Office:
HSSB 4228
Office Hours:
T 1:00-2:00, W 11:00-12:00 and by appointment
Quarter: Spring 2023
Email:
Personal Website:
Curriculum Vitae:
I am teaching Hist 187S The Samurai this spring quarter.
I teach history of the Japanese islands from ancient to modern times. I enjoy teaching and use many visual and literary documents to help integrate social and cultural history with the economic and political. I like to get students to think creatively about doing history. My research mostly focuses on the period between the late 1500's and the late 1800's, and my graduate teaching focuses on history during this period.
I research various topics of history on the Japanese islands from the 16th through the 19th centuries.  I particularly like to center regional, local, and micro-historical perspectives as I research and write, and one of the regions that I particularly love is Tosa, present day Kōchi Prefecture.  At the lower division I teach early modern world history, a survey of Japanese history, and a research methodology course on the Meiji Restoration.  At the upper division I teach a class on the samurai, and two surveys on Japan from 1550-1945.  At the graduate level I teach whatever my students need, including reading pre-modern Japanese texts in print and manuscript.
I am currently writing a biography of Mori Yoshiki a Tosa domain samurai who lived 1768-1807.  I envision it as a way to do social history rather than focusing on understanding the individual.  My main interests are in issues of masculinity and gendered relations, civility and violence, social relations, family life, work life and political culture, but this project has led me in many directions, including–to my own surprise–foreign relations.
Books
Performing the Great Peace: Political Space and Open Secrets in Tokugawa Japan, (University of Hawai'i Press, Feb. 2012).
with Sharon Takeda, Japanese Fisherman's Coats From Awaji Island, (UCLA Fowler Museum of Cultural History, 2001).
Mercantilism in a Japanese Domain: The Merchant Origins of Economic Nationalism in 18th-Century Tosa, (Cambridge University Press, 1998).
Selected Articles and Chapters
"Growing up Manly: Male Samurai Childhood in Late Edo-Era Tosa" in Child's Play: Multi-Sensory Histories of Children and Childhood in Japan. Sabine Frühstück and Anne Walthall eds. University of California Press, 2017
"Shipwrecks and Flotsam: the Foreign World in Edo-Period Tosa," Monumeta Nipponica 70:1(2015), pp. 83-122.
"Name and Honor: A Merchant's Seventeenth-Century Memoir," in Sabine Frühstuck and Anne Walthall eds., Recreating Japanese Men (University of California Press, 2011), 48-67.
"Mori Yoshiki: Samurai Government Officer," pp. 25-42 in Anne Walthall ed. The Human Tradition in Modern Japan (Scholarly Resources, 2001).
"A Petition for a Popularly Chosen Council of Government in Tosa in 1787", Harvard Journal of Asiatic Studies, Vol. 57, No. 2 (Dec 1997), pp. 575-596.
"The Petition Box in Eighteenth-Century Tosa,"  Journal of Japanese Studies, (Summer 1994), vol. 20, no. 2, pp. 423-458.
History 2B, World History from around 1000CE to around 1800CE
History 9, The End of the Samurai (a historical methods course focusing on the Meiji Restoration)
History 87, Japanese History Through Art and Literature
History 187A Early Modern Japan 1550-1830's
History 187B Modern Japan 1810's-1945
History 187S History of the Samurai 1100-1880
History 187R Research in Japanese History
Various graduate research and readings seminars
Research Advisor to the Kochi Castle Museum of History in Kochi Japan
Editorial Board, Journal of Japanese Studies