John W.I. Lee
---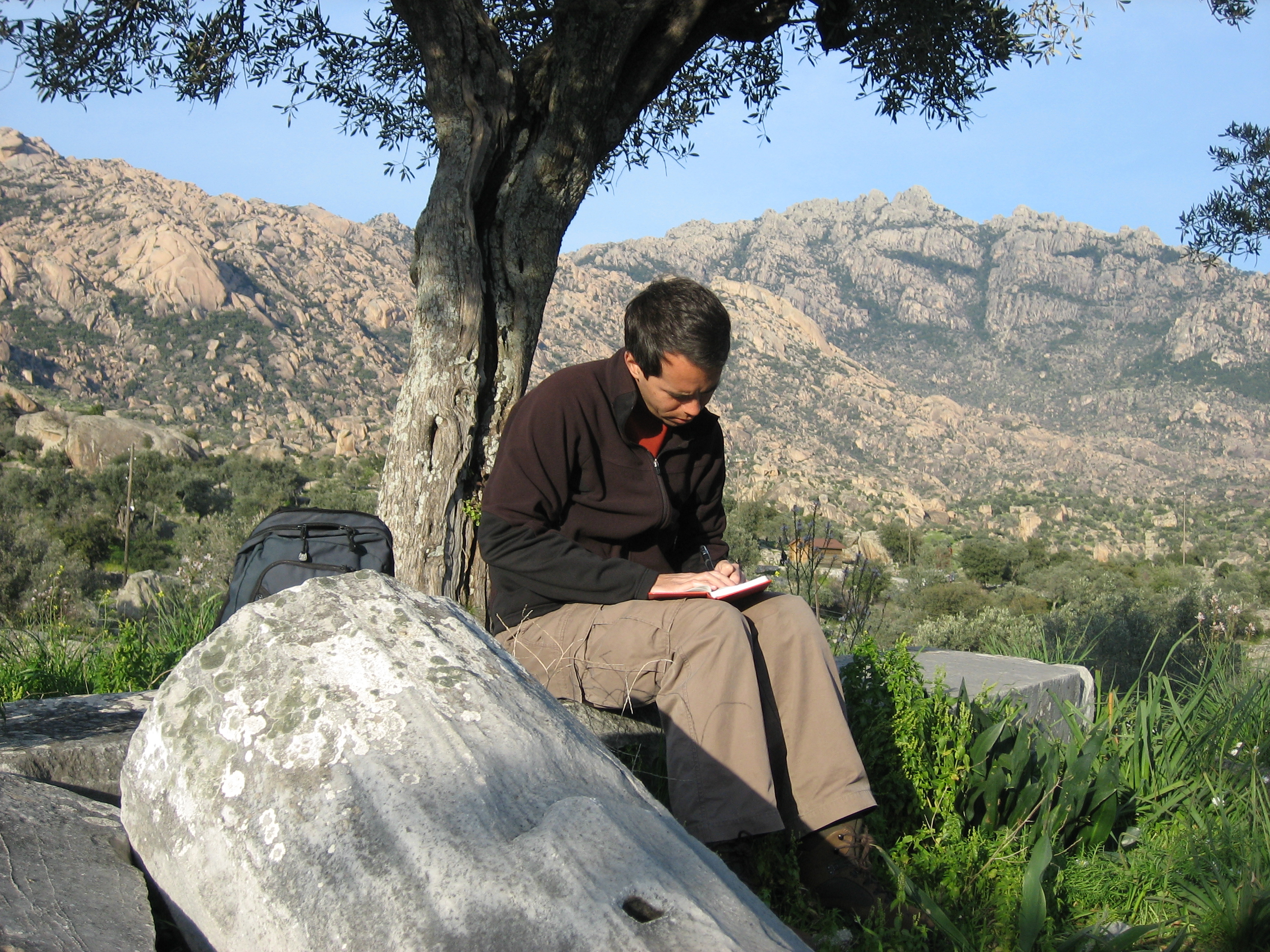 John W.I. Lee
Professor
Ph.D., Cornell University, 1999
Area:
Ancient Greece & Achaemenid Persia; African American Classical Scholarship
Office:
HSSB 4210
Office Hours:
in-person and Zoom meetings by appointment
Quarter: Ongoing
Email:
My new book, The First Black Archaeologist: A Life of John Wesley Gilbert, is now available from Oxford University Press.
For a brief overview of John Wesley Gilbert's life and work, visit The Database of Classical Scholars.  Watch an interview about the book at World History Encyclopedia (YouTube).  Listen to a podcast about the book on Apple podcasts (also on Spotify, Anchor FM, and other platforms). Read more in my hometown paper, Midweek Central O'ahu Voice. 
To learn more about African American history in Professor Gilbert's hometown of Augusta, Georgia, visit Paine College, the Lucy Craft Laney Museum of Black History, the Augusta African-American Historical Society, and Historic Augusta.  
Prof. Lee's Upcoming Public Events
September 4 at 8pm/7pm Central on the History Channel, in the Alexander the Great episode of the new series "Ancient Empires."
September 18 (in person) at Princeton University, Department of Classics. Topic: African Americans & Xenophon.
October 25 (Zoom) at the Iranian Cultural Society of North Carolina. Topic: Women in the Empire of Achaemenid Persia.
October 29 (in person) at the Archaeological Institute of America, Orange County. Topic: Warfare in Ancient Persia, 550-330 BC.
Date TBA (in person) at the Portsmouth Athenaeum, Portsmouth, New Hampshire. Topic: John Wesley Gilbert.
I study the history of ancient West Asia, with a focus on war, society, and culture in the Greek and Achaemenid worlds from ca. 650-330 BC.  I also study receptions, interpretations, and representations of antiquity in the United States, especially amongst African American classical scholars during the late 19th and early 20th centuries.
I teach graduate and undergraduate ancient history courses, survey courses in ancient world history, and classes in the history of warfare from antiquity to the present. I have run archaeological field schools and travel-study programs in Greece and Turkey.  I am a member of the Managing Committee of the American School of Classical Studies at Athens (ASCSA), of the Archaeological Institute of America, and of the UCSB Iranian Studies Initiative.
I serve as faculty advisor for the UCSB Chapter of the Student Veterans of America. Whether you are a current UCSB student veteran, military dependent, or other military-affiliated student, or are interested in attending UCSB, you are welcome to contact me for information about the SVA@UCSB and about support for veterans, dependents, and other military-affiliated students at UCSB. You may also visit the web site for UCSB Veterans and Military Services.
Graduate Study in Ancient History at UCSB
UCSB has a vibrant, inclusive, multidisciplinary ancient studies community that brings together faculty and students from History, Classics, History of Art & Architecture, Religious Studies, Anthropology, and other departments. Our Ancient History PhD program emphasizes both research and teaching. We provide rigorous graduate mentoring in a collegial, supportive environment. Through our seminars, lectures, and other events, our graduate students have the opportunity to interact with distinguished visiting scholars from around the world. Our PhDs have found success in tenure-track positions at research universities and liberal arts colleges, and in a diverse range of non-academic careers.
In addition to campus-wide and departmental funding, graduate support for ancient history students is available through the Drake and Sizgorich Funds, UCSB History Associates, and other sources.
For more information about the UCSB graduate program in Ancient History, please read our departmental field description. The application deadline for entry in Fall 2023 has passed. I will be accepting graduate applications for 2024-2025.  If you are interested in applying to the graduate program for entry in Fall Quarter 2024, please contact me during Fall 2023 to discuss your application.
Last updated 2023.VIII.04
History and Archaeology of Ancient Greece & Achaemenid Persia
African Americans and Greco-Roman Classics in the 19th-century United States
History of Warfare from Antiquity to the 21st Century
"That First Trip in Central Greece:" John Pickard's 1890 handwritten account of the first ASCSA trip through Phokis, Lokris, and Boeotia; with material from Andrew Fossum's 1937 handwritten account of the same trip (in preparation for Hesperia)
Representations of Achaemenid History in 19th-20th Century U.S. School Textbooks
Pacific Island Classics: Greek, Latin, and the Ancient Mediterranean World in 19th-Century Hawai'i
Xenophon, Plato, and Frank Yerby's Goat Song: A Novel of Ancient Greece (1967)
Brother Against Brother: Cyrus the Younger, Artaxerxes II, and the Struggle for the Achaemenid Throne, 401 BC
"African Americans and Xenophon, ca. 1800-1910" (forthcoming in Proceedings of the 2021 International Xenophon Conference, De Gruyter)
"African American Travelers Encounter Greece, ca. 1850-1900." American Journal of Philology 143 (2022), 631-651.
The First Black Archaeologist: A Life of John Wesley Gilbert .  Oxford University Press, 2022.
"A Soldier's View of the March" in Shane Brennan and David Thomas (eds.) The Landmark Xenophon's Anabasis, 342-350. Pantheon Books, 2021.
Articles on Opountian Lokris, Arms & Armor, Armies, and Immortals in C. Baron (ed.), The Herodotus Encyclopedia.  Wiley Blackwell, 2021.
"Daily Life in Classical Greek Armies, c. 500–330 BCE" in L. Brice (ed.), New Approaches to Greek and Roman Warfare, 39-52. Wiley Blackwell, 2020.
"Xenophon and His Times" in M. Flower (ed.), The Cambridge Companion to Xenophon, 15-36. Cambridge University Press, 2016.  Reviewed in Bryn Mawr Classical Review.
Globalizing Borderlands Studies in Europe and North America, co-edited with Michael North (Greifswald University).  University of Nebraska Press, 2016. (also available in Korean translation)
"Cyrus the Younger and Artaxerxes II, 401 BC: an Achaemenid Civil War Reconsidered" in J. Collins and J. Manning (eds.), Revolt and Resistance in the Ancient Classical World and the Near East: In the Crucible of Empire, 103-121. Brill, 2016.
"Tissaphernes and the Achaemenid Defense of Western Anatolia, 412-395 BC" in J. Armstrong (ed.), Circum Mare: Themes in Ancient Warfare, 262-281. Brill, 2016.
Helmets of the First World War. Historical exhibition at the UC Santa Barbara Library, 2016-2017.
"The Classical Greek Experience" in B. Campbell and L. Tritle (eds.), The Oxford Handbook of Greek and Roman Warfare, 143-161. Oxford University Press, 2013.
The Persian Empire. DVD/audio series, 24 thirty-minute lectures. The Great Courses/The Teaching Company, 2012.
"The Fight for Ancient Sicily". Archaeology 64.1 (2011), 38-41.  PDF
"Urban Warfare in the Classical Greek World" in Victor Hanson (ed.), Makers of Ancient Strategy. Princeton University Press, 2010. Read a review here.
"Land Warfare in Xenophon's Hellenika" in Robert Strassler (ed.), The Landmark Xenophon's Hellenika, 391-394. Pantheon Books, 2009.
A Greek Army on the March: Soldiers and Survival in Xenophon's Anabasis. Cambridge University Press, 2007. Nominated for the 2008 Runciman Award. 
"Xenophon's Anabasis and the Origins of Military Autobiography" in Alex Vernon (ed.), Arms and the Self: War, the Military, and Autobiographical Discourse, 141-160. Kent State University Press, 2005.  PDF
"For there were many hetairai in the army: Women in Xenophon's Anabasis." The Ancient World 35.2 (2004), 145-165. PDF
"Urban Combat at Olynthos, 348 B.C." British Archaeological Reports S958 (2001), 11-22. PDF
History 4A: The Ancient Mediterranean and West Asia
An introduction to early civilizations across the region from Iberia to the Iranian plateau. Next offered in Fall 2024.
History 111A: Early Greece, 3000-750 BC
Topics include Neolithic culture in the Aegean, Bronze Age Minoan & Mycenaean civilization, the Late Bronze Age international system, the historicity of the Trojan War, and early Iron Age Greece.
History 111B: The Archaic and Classical Greek World, 750-323 BC
Topics include the polis ("city-state"), Greek-Persian interactions, the society and culture of classical Greece, the Peloponnesian War, and the rise of Macedon. Next offered in Winter 2024.
History 111C: The Hellenistic World, 323-30 BC
Topics include the campaigns of Alexander, the formation of the Hellenistic kingdoms, Greek federal states, Hellenistic science and technology, and ethnicity and culture in the Hellenistic world. Next offered in Winter 2024.
History 111F: Achaemenid Persia, 550-330 BC
Ancient Persia from Cyrus to Alexander. Topics include the development of Achaemenid imperialism, economic and social history of the empire, art and architecture, and cultural interactions amongst Persians, Greeks, and others.
History 111R: Research Seminar in Ancient History
Research seminar for history majors. Participants write a 15-20 page paper. Fall 2023.
History 111T: Topics in Ancient History
Upper-division lecture course; topics vary by quarter.
History 201E: Reading Seminar in Ancient History
Recent topics: Historiography of Classical Greece & Achaemenid Persia; Greek and Near Eastern Economies and Societies; Comparative Histories of Ancient Greece and Early China. Next offered in Winter 2024.
History 211A & 211B: Research Seminar in Ancient History
Most recent topic: Civil War, Revolt, and Rebellion in the Greek & Achaemenid World.
Honors and Awards
Peace Studies Program Fellow, Cornell University, 1998
James Rignall Wheeler Fellow, American School of Classical Studies at Athens, 1996-1997
Professional Activities
Archaeological Fieldwork
Mitrou Archaeological Project.  Field School Co-Director, 2005.
Cornell Halai and East Lokris Project.  Excavation Staff, 1999-2004.
Media Appearances and Public History

Web Links and Resources