Sheila Lodge, "Santa Barbara: An UNcommonplace American Town"
November 15, 2020 @ 4:00 pm
Free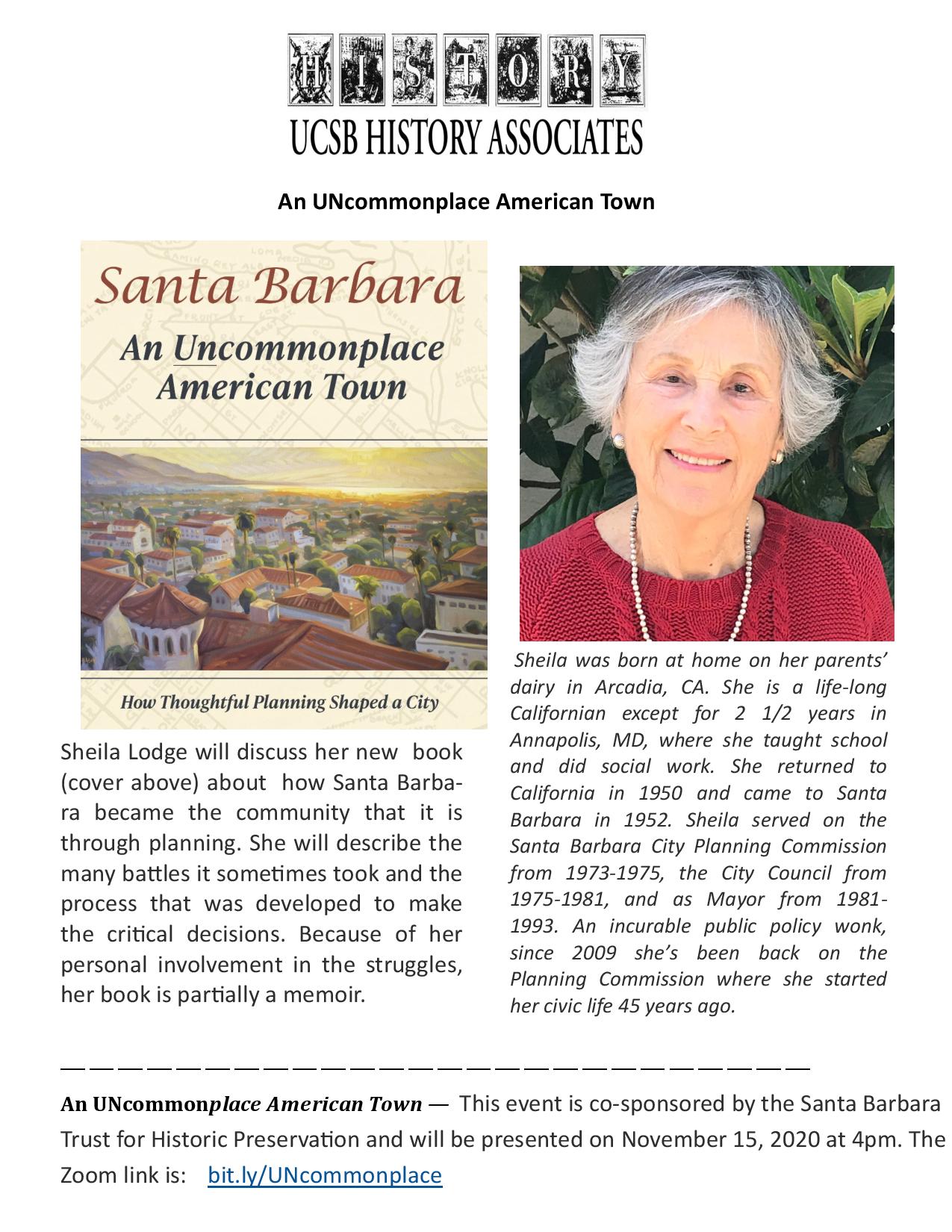 UCSB History Associates has partnered with the Santa Barbara Trust for Historic Preservation to present a public lecture by former mayor Sheila Lodge on the topic of Santa Barbara history. 
Lodge will discuss her book Santa Barbara: An UNcommonplace American Town about how Santa Barbara became the community that it is through planning. She will describe the many battles it sometimes took and the process that was developed to make the critical decisions. Because of her personal involvement in the struggles, her book is partially a memoir.
Lodge was born at home on her parents' dairy in Arcadia, CA. She is a life-long Californian except for 2 1/2 years in Annapolis, MD, where she taught school and did social work. She returned to
California in 1950 and came to Santa Barbara in 1952. She served on the Santa Barbara City Planning Commission from 1973-1975, the City Council from 1975-1981, and as Mayor from 1981-
1993. An incurable public policy wonk, since 2009 she's been back on the Planning Commission where she started her civic life 45 years ago.
Please register in advance for this free event here. To download the event flyer, click here.
Related Events