ISRRAR Event–Dr. Vincent Brown, "Tacky's Revolt: The Story of an Atlantic Slave War"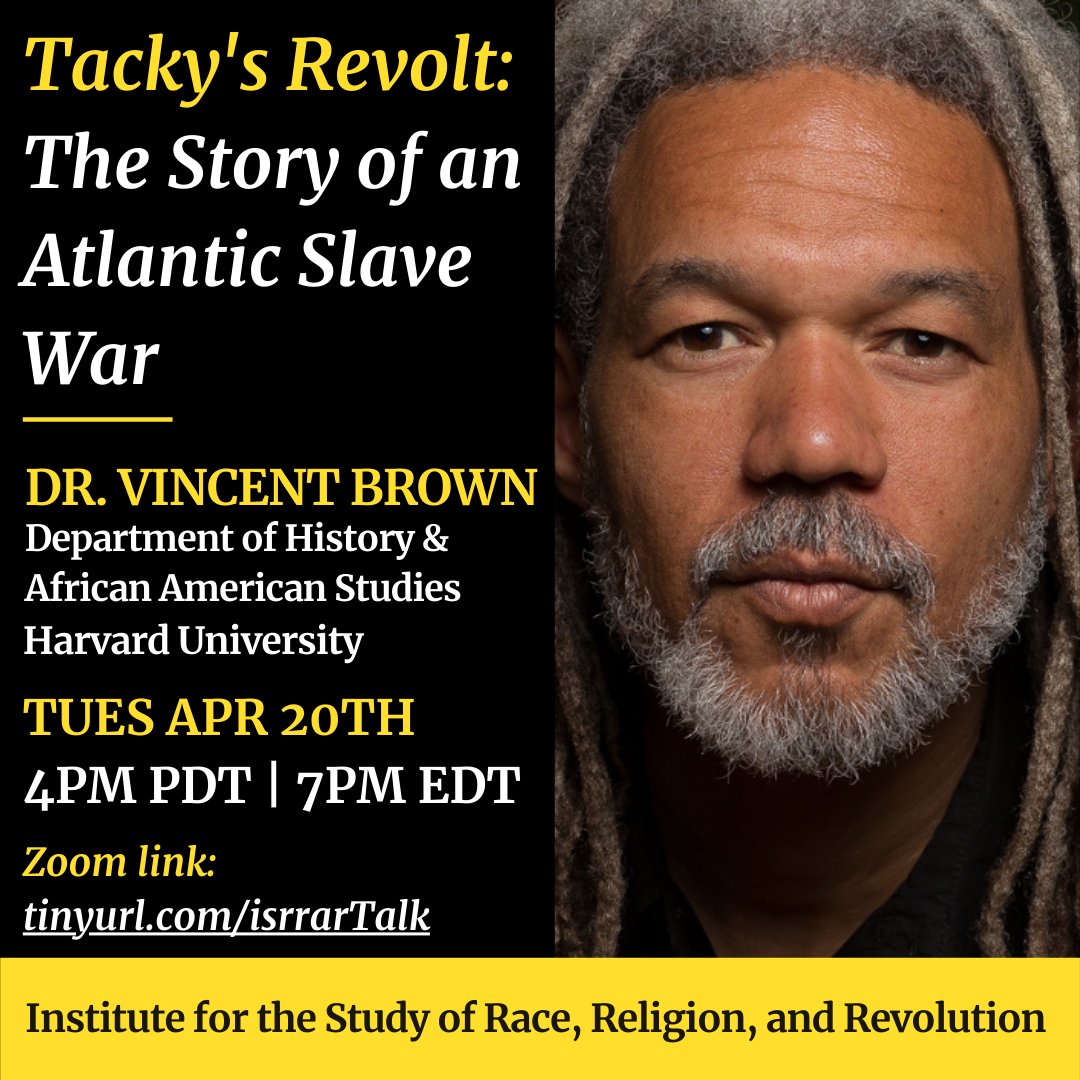 Warfare migrates. This has never been more apparent than in the era when the violence of imperial expansion and enslavement transformed Europe, Africa, and the Americas, as they interacted across the Atlantic Ocean. European imperial conflicts extended the dominion of capitalist agriculture. African battles fed captives to the transatlantic trade in slaves. Masters and their human property struggled with one another continuously. These clashes amounted to a borderless slave war: war to enslave, war to expand slavery, and war against slaves, precipitating wars waged by the enslaved against slaveholders. In this sense, Dr. Vincent Brown argues, Tacky's revolt was but a war within other wars, which had diverging and overlapping provocations, combat zones, political alliances, and enemy combatants.
Join this Zoom event at tinyurl.com/isrrarTalk
This event is part of the ISRRAR Spring Quarter series.
Related Events