Sears McGee
---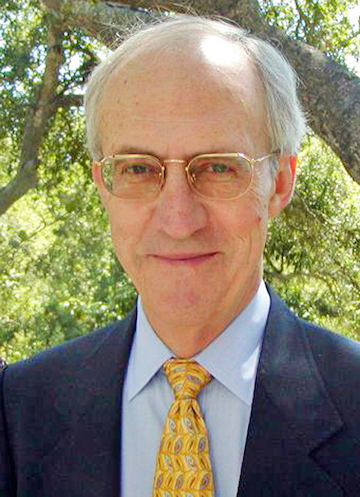 Sears McGee
Professor Emeritus
Ph.D., Yale University, 1971
Area:
Tudor-Stuart Britain
Office:
HSSB 4255
Office Hours:
W -- 2pm-4pm
Quarter: Winter 2019
Email:
Curriculum Vitae:
I taught a variety of courses in early modern European history (from the Renaissance to the Enlightenment), and a central theme in most of them is the intersection of religion and political culture. My research concerns the causes of the British civil wars of the 1640s, and my most recent book is the first biography of a Puritan member of the Long Parliament, Sir Simonds D'Ewes (1602-1650). D'Ewes was in social and legal terms quite conservative, but his fervent Puritanism led him into opposition to Charles I (despite the fact that his beloved kid brother Richard became an officer in Charles's army and tried to persuade Simonds to change sides). Historians have made occasional use of the autobiography he wrote in 1637 and extensive use of his journals of the debates in the Long Parliament. These journals provide the most extensive reporting that we have of what happened in this tumultuous assembly from 1640-45. But the parliamentary journals and the autobiography take up only four of the more than seventy volumes of his personal papers in the British Library and are the only ones that have (in part) been published. Most have been neglected by scholars who were, perhaps, daunted by the vastness of of the collection (many volumes of which lack detailed catalogs) and by his difficult handwriting. They include over 1400 letters to and from his wide variety of correspondents in Britain and on the continent. I have read and transcribed much of the material in these volumes and have enjoyed the process of writing the biography of a person whose life is perhaps the most fully documented of any individual in early seventeenth-century Europe. These documents permit not only a detailed analysis of D'Ewes's perspective on events in the "public sphere" but also a vivid picture of his private life (including his relationships with his parents and grandparents, his difficult stepmother, his first wife Anne Clopton and their children, his kid brother Richard, his four sisters and their families), and his second wife Elizabeth Wilughby. View images for D'Ewes. This book was published by the Stanford University Press in March 2015, and a description, reviews, and excerpts are available at  http://www.sup.org/books/title/?id=22962
Early Modern Europe
Early Modern Britain (1485-1688)
A scholarly edition of the Diary of Sir Simonds D'Ewes (Harley MS 646, British Library).
The Godly Man in Stuart England; Anglicans, Puritans, and the Two Tables, 1620-1670 (Yale UP, 1976)
"Laud and the Outward Face of Religion," in R. L. De Molen, ed., Leaders of the Reformation (Assoc. UP, 1984)
Ed., John Bunyan: Christian Behavior, The Holy City, The Resurrection of the Dead (Oxford, Clarendon Press, 1987)
"The Mental World of Sir Richard Berkeley," in Protestant Identities, Muriel C. McClendon, et. al., eds. (Stanford UP, 2000)
The West Transformed: a History of Western Civilization (co-authored with C. W. Hollister and G. Stokes), chs. 12-19 (Harcourt Brace, 2000)
"Francis Rous and 'Scabby or Itchy Children': the Problem of Toleration in 1645," Huntington Library Quarterly, 2004
"Sir Simonds D'Ewes and 'the Poitovin Cholick,'" Canadian Journal of History, 2003
"Francis Rous and a 'Carkass' of 'Mere Dead Paper': the Polemical Career of a Puritan MP," Huntington Library Quarterly, 2009
"Sir Simonds D'Ewes: a 'respectable conservative' or a 'fiery spirit'?" in England's Wars of Religion, Revisited (Ashgate, 2011)
An Industrious Mind: the Worlds of Sir Simonds D'Ewes (Stanford University Press, 2015)
History 4B (Western Civilization, 1050-1715
History 140AB (Early Modern Britain, 1485-1688)   –History 140A surveys the Tudor dynasty and 140B the Stuarts (up to the "Glorious Revolution")
History 121R (Proseminar in Early Modern European History)
History 140IA (Ireland to 1750)
Taught occasionally as an undergraduate seminar.
History 200E, 201E
History 240AB (Research Seminar in Early Modern British History)
History 200E, 201E
History 204 (Graduate Writing Workshop)
Distinguished Teacher in the Social Sciences (UCSB Academic Senate, 1989)
Mortar Board Professor of the Year (elected by students, 1989)
Fellow of the Royal Historical Society, Great Britain (elected 1995)
Co-director, UCSB California History-Social Science Project , 1996-98, 2000, 2003-04 (professional development institute for K-12 teachers)
President, Pacific Coast Conference on British Studies (1998-2000)
President, American Friends of the Institute of Historical Research (London), 2004–2019>