Gregory Graves
---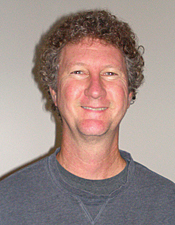 Gregory Graves
Professor Emeritus
Ph.D., University of California Santa Barbara
Area:
California History, Environmental History
Office:
HSSB 4240, Bren 4007
Office Hours:
Mon. 130-3, HSSB 4240; Wed. 11-130, Bren 4007
Quarter: Fall 2018
Email:
Twice a year, I teach California History at UCSB. It is a challenge and a pleasure to give factual and interpretive information on the Golden State mostly to people who have grown up in California. I also teach American Environmental History and the History of the American West. With all of my classes I attempt to broaden the context by linking the general history of the United States with the course's specialized material.
Completing A History of the US Army Institute for Water Resources, US Army Corps of Engineers, 1992-2013.
From These Beginnings: A Biographical Approach to American History, 8th Edition
Pearson Longman Publishers, 2008, co-authored with Roderick Nash
In An Era of Change: The Tulsa District: U.S. Army Corps of Engineers. 1975-1997
U.S. Army Engineer District, Tulsa: OK, 2008, co-authored with Peter Neushul
"The Rhetoric of Opposition: Forest Reserves and Western Reaction"
Jounal of the West (Fall 2005)
From These Beginnings: A Biographical Approach to American History, 7th Edition
Pearson Longman Publishers, 2005, co-authored with Roderick Nash
The History of the Southwestern Division, U.S. Army Corps of Engineers, 1984-1994
Dallas, TX: U.S. Army Engineer Southwestern Division, 1998, co-authored with Peter Neushul