Nicole Archambeau, Souls under Siege
Souls under Siege
Stories of War, Plague, and Confession in Fourteenth-Century Provence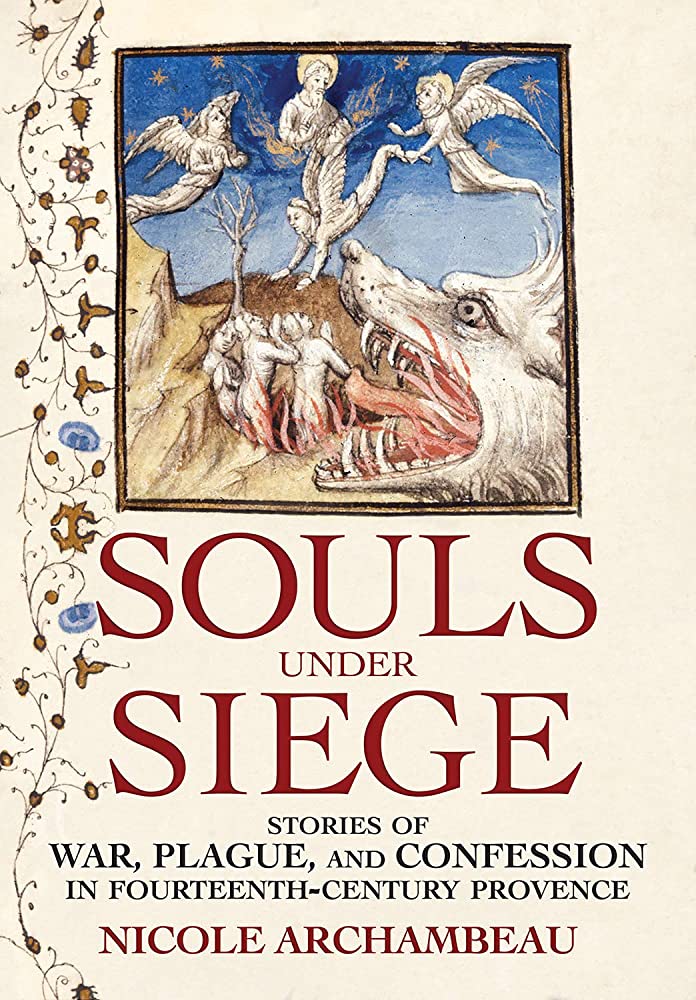 Publisher:
Cornell University Press
In Souls under Siege, Nicole Archambeau explores how the inhabitants of southern France made sense of the ravages of successive waves of plague, the depredations of mercenary warfare, and the violence of royal succession during the fourteenth century. Many people, she finds, understood both plague and war as the symptoms of spiritual sicknesses caused by excessive sin, and they sought cures in confession.
Archambeau draws on a rich evidentiary base of sixty-eight narrative testimonials from the canonization inquest for Countess Delphine de Puimichel, which was held in the market town of Apt in 1363. Each witness in the proceedings had lived through the outbreaks of plague in 1348 and 1361, as well as the violence inflicted by mercenaries unemployed during truces in the Hundred Years' War. Consequently, their testimonies unexpectedly reveal the importance of faith and the role of affect in the healing of body and soul alike.
Faced with an unprecedented cascade of crises, the inhabitants of Provence relied on saints and healers, their worldview connecting earthly disease and disaster to the struggle for their eternal souls. Souls under Siege illustrates how medieval people approached sickness and uncertainty by using a variety of remedies, making clear that "healing" had multiple overlapping meanings in this historical moment.